Hello and thank you for visiting!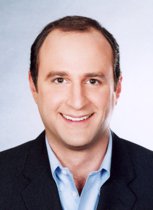 We've SOLD more than 5,000 single-family homes and condominiums. Our guiding principle is to be ethical in all aspects of our business affairs. We hold ourselves to the highest standard of integrity. In addition, we believe in meeting the goals and needs of our customers by maintaining and enhancing property values.
We are able to reach a broad base of potential buyers and sellers through our aggressive advertising strategy and property network. PAVILION REAL ESTATE includes listings on a variety of popular websites throughout the industry. Color photos of the home and its main features are included on our website, and each home is listed in the Multiple Listing Service (MLS).
As a full service real estate brokerage, we are in the ideal position to find a qualified buyer in a timely manner for your home or investment property, when the time is right.
This all adds up to the most comprehensive residential brokerages in the D.C. Metro Area. You can trust PAVILION REAL ESTATE to be a leader in the marketplace.
It is our goal as your full service real estate company specializing in the DMV, to provide you with superior service at all times. Our local expertise and extensive real estate experience will benefit you whether you are serious about buying or selling a home at this time, or are a returning client checking out the many homeowner resources I offer.
Buying a home? I look forward to helping you select the home of your dreams by taking time to listen to your needs and desires.
Selling a home? My real estate expertise and many effective marketing programs will give you the exposure and edge you need to sell your home quickly for top dollar.
Returning Client? I appreciate the opportunity to continue to serve you and hope you take advantage of the valuable resources I provide. Come back to visit often!
I consider the D.C. Metro Area an excellent place to reside and would love to share with you my enthusiasm for the many neighborhoods that encompass it. I pride myself on providing unparalleled service and look forward to developing a long-term relationship with you. Please feel free to contact me if you would like to discuss how I can best assist you with your real estate needs.
Jason has over 29 years of real estate, construction and development experience. Originally from Michigan, he moved to Las Vegas in 2004 and quickly became one of the top real estate agents in the region. Jason was #3 in the world among all RE/MAX agents in 2009, #1 for 2010 and #1 for 2011. Jason left RE/MAX in 2011 to open his own real estate brokerage PAVILION REAL ESTATE.
Drawing on his extensive background Jason has developed the Easy Show Promise(tm) a program which awards Realtors for finding preservation or maintenance issues with any of his assets.
Jason has been very involved in the community as a member of the, NAHREP (National Association of Hispanic Real Estate Professionals) in addition, to initiating two other real estate networking groups JAFRE; Jewish Alliance of Finance and Real Estate an organization which promotes networking and local & national community service. REPAIC; Real Estate Professional Against Industry Corruption which focuses on best practices and codes of conduct throughout the real estate industry.
Jason is also very involved philanthropically sitting on the past boards of local and national non-profits i.e. ADL (Anti-Defamation League) AIPAC American Israel Political Affairs Committee, JFLV (Jewish Federation of Las Vegas) and the NLN (National Leadership Network).
HONORS & AWARDS
2011 #1 RE/MAX Agent in the WORLD!
2010 #1 RE/MAX Agent in the WORLD!
2009 #2 RE/MAX Agent in the United States
2009 #1 RE/MAX Team Southwest Region
2008 #1 RE/MAX Team Southwest Region
2007 #1 RE/MAX Team Southwest Region
2007 #1 RE/MAX Residential Sales
2007 #1 RE/MAX Commercial Agent
ADDITIONAL SERVICES
Property Preservation Division; tasks include weekly occupancy checks, trash outs, cash for keys, initial services, sales cleaning, repairs and contractor bids.
Broker Price Opinion (BPO) Division; providing an accurate and detailed picture of the current and future market conditions.
Buyer Agent Division; currently five multilingual experienced buyer agents who take pride in high closing ratios, open houses and buyer follow through.
Marketing Division; a strong Internet web based lead generation system, MLS, property fliers, print advertising, signs, and a substantial sphere of influence.
Transaction and Closing Division; experienced detailed oriented transaction coordinators from the time an offer is received, through a successful closing.
Support Staff; a knowledgeable staff that follows through with HOA's demands, bookkeeping, utility activation and shut-offs, monthly status reports and reconciliation of code violations.